60 micron stainless steel wire mesh can be used in many industries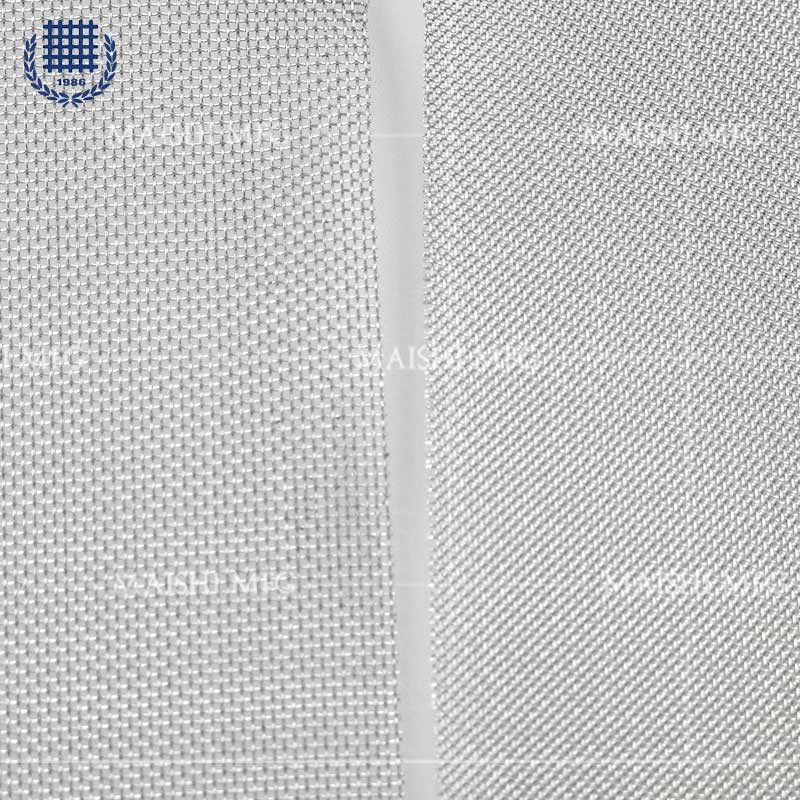 60 microns = 0.00006 meters, so it is a small hole, almost invisible. The 60 micron stainless steel wire mesh is particularly suitable for filtration and sieving like this small eye size, and printing is also possible. Industrial waste oil pool separation filtration, filtration of flour mills. A lot of aspects are available.
60 micron stainless steel wire mesh is characterized by good wear resistance, heat resistance, high strength, dimensional stability, ink repellency, chemical resistance and other properties are very good, the disadvantage is that the elasticity is poor, easy to bend and suffer Loss, the price is higher. It is suitable for the printing of hot melt coatings and also for the printing of high precision products.
60 micron stainless steel wire mesh for flour mill filtration Features: direct filtration, simple process, good gas permeability, uniform and stable precision, no leakage, good regeneration performance, fast regeneration speed, easy installation, high efficiency, stainless steel wire mesh is iron-nickel alloy Net, it has the characteristics of good ink quality, silky strength, small expansion, acid resistance, alkali, high temperature, non-oxidation, electrical conductivity, etc. As long as the mesh number is selected properly, it can solve the problem.
60 micron stainless steel wire mesh is applied to the filtration industry, especially in some chemical industries. It requires acid and alkali resistance, such as excellent corrosion resistance, tensile strength comparable to piano wire, excellent fatigue strength, and excellent Heat resistance.
Main products : Stainless Steel Wire Cloth, Stainless Steel Wire Mesh, Stainless Steel Wire Screen, Stainless Steel Filter Mesh, Ss wire mesh, 304 wire mesh, 316 wire mesh , wire cloth and so on.