How to judge the quality of Stainless steel wire mesh?
We should differentiate the good quality of
stainless steel wire mesh
in the following aspects according to ISO 9044:
1. Materials: You should test the materials by special machine or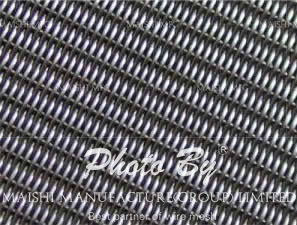 liquid. And mainly test the Nickle and chromium percentage composition.
2. Aperture & Wire diameter &Width
& Length: The tolerance on Aperture & Wire diameter &Width & Length, shall be the larger of +_ 0.5% or +_1Pitch, no less than customer required.
3. Weaving: The mesh weaving should be exactly confirmed the customers' requirement (such as plain weave, twill weave, dutch weave etc.)
4. Flatness: The mesh surface should be flat when open per roll. If there is trail after opening, it is not good.
5 . Mesh Blemishes: The following are the blemishes per 10m2 according to different mesh count. If the number is over this, it will not be good mesh.

If you need more details, you may contact us at sales@maishimfg.com
Main products : Stainless Steel Wire Cloth, Stainless Steel Wire Mesh, Stainless Steel Wire Screen, Stainless Steel Filter Mesh, Ss wire mesh, 304 wire mesh, 316 wire mesh , wire cloth and so on.