Will the stainless steel wire mesh rust?
Will the stainless steel wire mesh rust?
Stainless steel mesh is widely used in real life, but people have little knowledge about screen maintenance. It is generally believed that the material of the screen will not rust as long as it is stainless steel. Because of the good corrosion resistance of stainless steel, the surface forms a blunt The film, in nature, it exists in the form of a more stable oxide. That is to say, although the stainless steel is different in oxidation depending on the conditions of use, it is eventually oxidized. This phenomenon is usually called corrosion.
Stainless steel mesh is mainly used for screening and filtration under acid and alkali environmental conditions. It is used in the petroleum industry as a mud mesh, chemical chemical fiber industry as a sieve filter, electroplating industry as a pickling net, gas, liquid filtration and other media separation.

All metal surfaces exposed to corrosive environments undergo electrification or chemical reactions and are uniformly corroded. Therefore, the stainless steel surface must be regularly cleaned and maintained to maintain its gorgeous surface and extend its service life.

So if the storage and storage of stainless steel wire mesh products is a stainless steel mesh product to extend the service life?

1. Store in a dry, well ventilated indoor space or have room for temperature and humidity control (preferably at room temperature of 25 degrees and humidity of 50 degrees). It is strictly forbidden to expose to a confined space with high temperature and humidity, and avoid storing with acid, alkali, salt and other materials.

2. If the surface of the stainless steel is bleached and various acids are attached, immediately rinse with water, dip with ammonia solution or neutral carbonated soda solution, and wash with neutral detergent or warm water. The surface of the stainless steel is dusty and easy to remove dirt. It can be washed with soap, weak detergent or warm water. Therefore, the surface of the stainless steel wire mesh must be regularly cleaned and maintained to maintain its shiny surface and prolong its service life.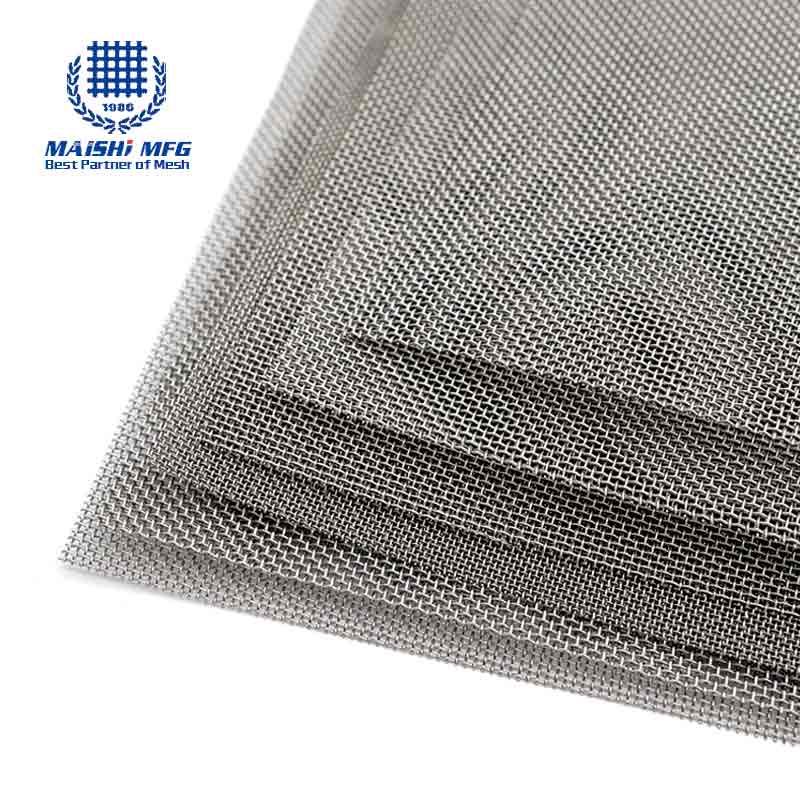 3. When cleaning the surface of stainless steel mesh, care must be taken not to cause surface scratching. Avoid the use of bleaching ingredients and abrasive washing liquid, steel balls, grinding tools, etc., in order to remove the washing liquid, rinse the surface with clean water at the end of washing. . The part of the stainless steel surface passivation film with weak corrosion resistance forms a pitting reaction due to the self-excited reaction, and generates small pores, and the chloride ions are close to form a strong corrosive solution, which accelerates the corrosion reaction. Very bad for stainless steel. There is also intergranular corrosion cracking inside the stainless steel, all of which destroys the passivation film on the stainless steel surface.

I believe that to achieve the above points, your stainless steel wire mesh life will be extended by at least half.
Main products : Stainless Steel Wire Cloth, Stainless Steel Wire Mesh, Stainless Steel Wire Screen, Stainless Steel Filter Mesh, Ss wire mesh, 304 wire mesh, 316 wire mesh , wire cloth and so on.