Stainless steel wire mesh production technology exquisite manufacturers
Stainless steel wire mesh is a well-established manufacturer of good technology. Whether it is product quality or service after-sales, you are absolutely assured. Whether a manufacturer can produce good stainless steel wire mesh. The key is production technology. There are also some comprehensive strengths of manufacturers.
The first is that many of us should understand the use of stainless steel wire mesh: welded wire mesh is widely used in industry, agriculture, aquaculture, construction, transportation, mining and so on. Such as machine guards, animal fences, flower fences, window guards, channel fences, poultry cages, egg baskets and home office food baskets, paper baskets and decorations.
Stainless steel wire mesh woven from high quality stainless steel wire. More resistant to acid, alkali, soldering, beautiful, and versatile
Maishi Wire Mesh Trading Co., Ltd. is a stainless steel wire mesh manufacturing factory located in Anping, the famous "hometown of wire mesh" in China. Founded in 1986, after years of steady operation and expansion, it has become an industrial enterprise integrating design, development, manufacture and sales of stainless steel wire mesh, stainless steel mesh and stainless steel filter.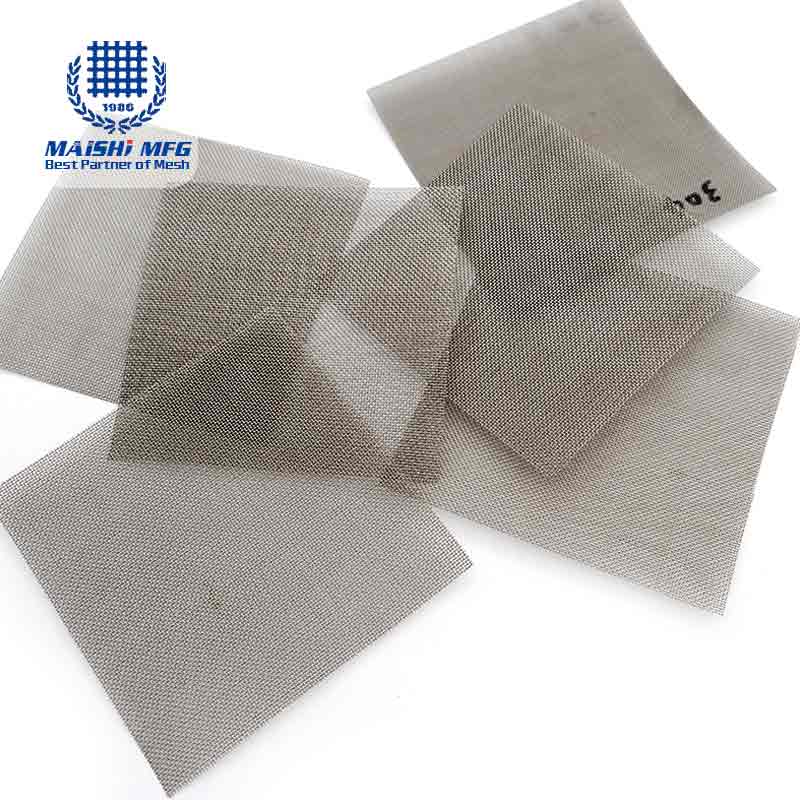 In recent years, with the advancement of production technology, all kinds of stainless steel wire mesh produced by our factory have reached the advanced level in the same industry in China, among which stainless steel filter products are exported to more than ten countries and regions such as Korea, Japan, Canada, and the United States. Its quality has won praises from domestic and foreign customers. The employees are united and forge ahead, relying on the rigorous work style, relying on the most exquisite technical equipment, excellent stainless steel wire mesh quality and efficient service concept in the same industry, winning market share, keeping up with the pace of the times and pragmatic quality. Let us establish our own winner status.
The technical manufacturer of stainless steel wire mesh crystal oscillator is introduced as above. For more information about the product, please contact our professionals.

More reading articles
Main products : Stainless Steel Wire Cloth, Stainless Steel Wire Mesh, Stainless Steel Wire Screen, Stainless Steel Filter Mesh, Ss wire mesh, 304 wire mesh, 316 wire mesh , wire cloth and so on.