MAISHI MANUFACTURE (GROUP) LIMITED STAINLESS STEEL WIRE MESH
MAISHI MANUFACTURE (GROUP) LIMITED STAINLESS STEEL WIRE MESH
The company is located in Anping County, Hebei Province, China. The stainless steel wire mesh produced by our factory has been exported to many countries and has gained a good reputation in the exporting countries. we have established long-term cooperative relationships with many customers. The stainless steel wire mesh produced is mainly used for screening, filtration and printing. It is suitable for acid and alkali environment and is very popular among customers.
Because stainless steel materials is many, we can't introduce all to you in this article, so today I will introduce a material: 304.
1, plain stainless steel mesh:
One of the most common methods of preparation is widely used in industrial production and in civilian life. The main feature is the same density of warp and weft wire diameters.
2, stainless steel square mesh
Features: precise structure, uniform mesh, good corrosion resistance, durable. Widely used in industry and construction, screening sand, filtering liquids and gases. It can also be used for the safety protection of mechanical accessories, etc., and it can also be used to make walls and ceilings instead of wooden strips.
3, stainless steel mat net / dense net
Weaving: plain weave, twill weave, bamboo weave, contrast weave. Features: Good filtering accuracy and high contrast load. Uses: Used in aerospace, petroleum, chemical, scientific research and transportation industries, but also can make lunch box nets, coal washing nets, etc.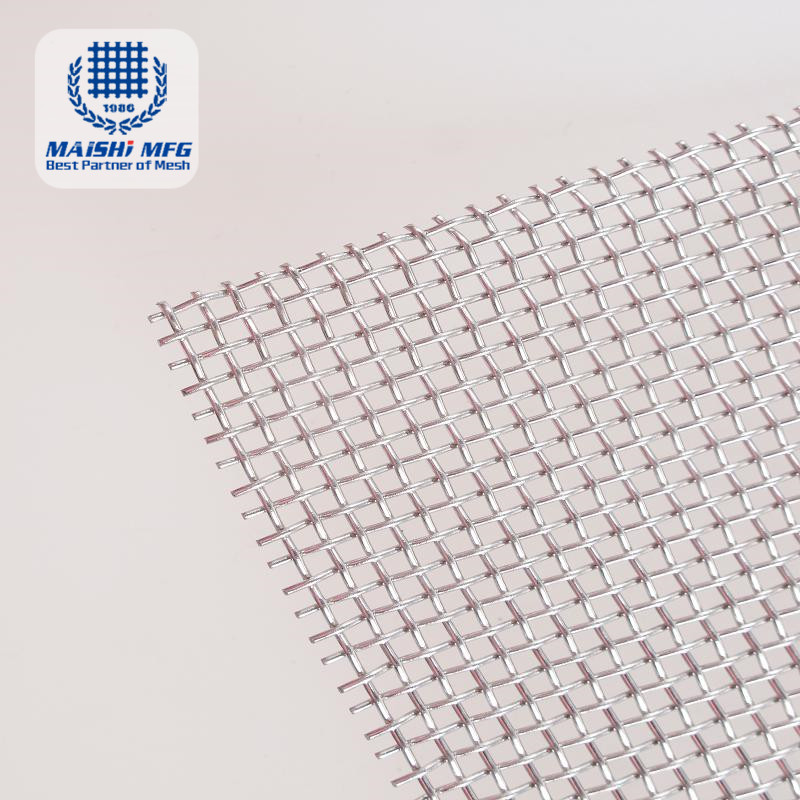 Sometimes some factories will provide products to customers withnot 304 material. Today I will tell you how to identify whether it is 304 stainless steel wire mesh. Using the chemical qualitative method to identify the 304 stainless steel method: dissolve the stainless steel piece in the aqua regia, dilute the acid solution with water, add ammonia water to the water, and then gently inject the nickel reagent to easily identify the nickel content, so that you can know whether it is 304 material. Stainless steel wire mesh, if you want the material inspection report we provide, our company can also provide it to you.
Because 304 stainless steel wire mesh has more knowledge, it can't be fully introduced to everyone today. After that, I will continue to introduce some knowledge about 304 stainless steel wire.
If you have any questions, please feel free to contact us so that we can really understand your needs. Thank you in advance for your cooperation.
Main products : Stainless Steel Wire Cloth, Stainless Steel Wire Mesh, Stainless Steel Wire Screen, Stainless Steel Filter Mesh, Ss wire mesh, 304 wire mesh, 316 wire mesh , wire cloth and so on.