High Quality Plain Weave 304 Stainless Steel Wire Mesh
High Quality Plain Weave 304 Stainless Steel Wire Mesh
There are countless stainless steel wire mesh products on the market, and the number of mesh is also various. So, do you know what is a good quality 304 stainless steel wire mesh? What are the conditions for high quality stainless steel wire mesh? Today I will introduce 304 stainless steel wire mesh for you. I hope this article can help you.
The high-quality flat-woven 304 stainless steel wire mesh square hole is absolutely correct and uniform, the mesh thickness is absolutely standard, low elongation, high stability strength, and there must be no defects in the effective use area. In the experiment, it is concluded that the 304 stainless steel mesh has strong corrosion resistance in the nitric acid below the boiling temperature of ≤ 65%. It also has good corrosion resistance to alkaline solutions and most organic and inorganic acids.
High-quality stainless steel wire mesh should have the following conditions: the corrosion resistance of chemical composition stainless steel decreases with the increase of carbon content. Therefore, most stainless steels have low carbon content, the maximum is less than 1.2%, and some steels have Wc ( The carbon content is even lower than 0.03% (such as 00Cr12). The main alloying element in stainless steel is Cr (chromium), and steel has corrosion resistance only when the Cr content reaches a certain value. Therefore, stainless steel generally has a Cr (chromium) content of at least 10.5%. The stainless steel also contains elements such as Ni, Ti, Mn, N, Nb, Mo, Si, and Cu.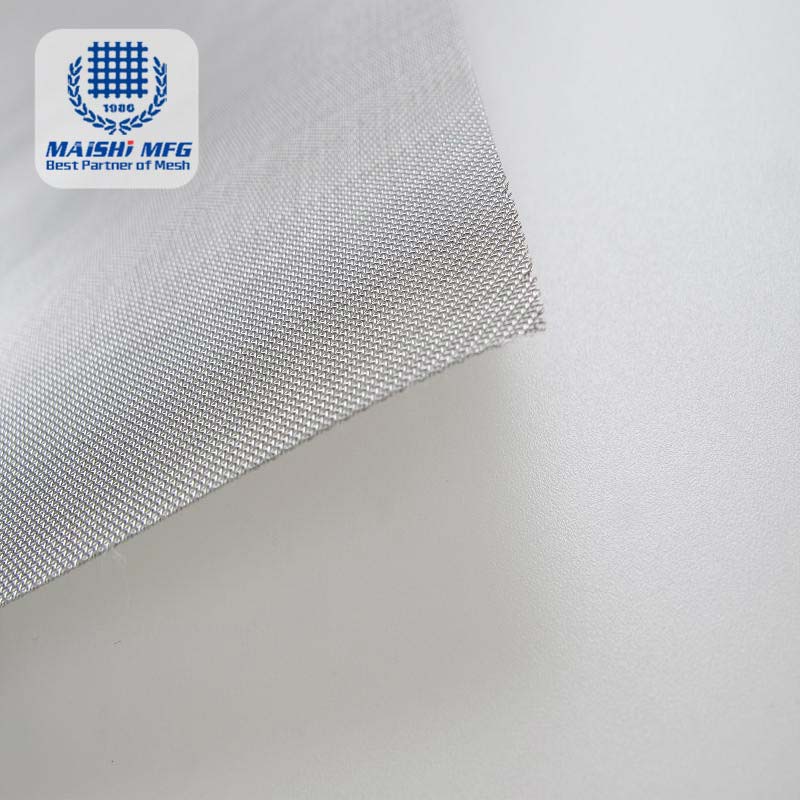 The use of 304 stainless steel wire mesh: mainly used for screening and filtration under acid and alkali environmental conditions, and also used in mining, chemical, food, pharmaceutical and other industries. SUS304 stainless steel is a widely used chromium-nickel stainless steel. It is widely used as a stainless steel with good corrosion resistance, heat resistance, low temperature strength and mechanical properties. It has good hot workability such as stamping and bending, and no heat treatment. Hardening phenomenon (use temperature -196 ° C ~ 800 ° C). Corrosion resistant in the atmosphere, if it is an industrial atmosphere or heavily polluted areas, it needs to be cleaned in time to avoid corrosion. Suitable for processing, storage and transportation of food. Has good processing properties and weldability. Plate heat exchanger, bellows, household products (1, 2 tableware, cabinets, indoor pipelines, water heaters, boilers, bathtubs), auto parts (windshield wipers, mufflers, molded products), medical equipment, building materials, chemicals, food industry , agriculture, ship parts, etc.
Main products : Stainless Steel Wire Cloth, Stainless Steel Wire Mesh, Stainless Steel Wire Screen, Stainless Steel Filter Mesh, Ss wire mesh, 304 wire mesh, 316 wire mesh , wire cloth and so on.