stainless steel filter wire mesh used in the industry
stainless steel filter wire mesh used in the industry
stainless steel filter wire mesh products are one of products in my company . We can produce various shapes, structures, filtration precision, porous parts with different particle sizes and porosity according to your requirements, such as: cover, sheet, tube, rod filter Components and can solder and bond various interfaces.
Since the stainless steel material has its own unique place, the 304 stainless steel wire mesh machine to have high wear resistance, long service life, very precise mesh, uniform structure, no curl, convenient application, average mesh thickness, and Anti-static, acid-resistant, high-temperature, wear-resistant and other properties, because of this, in recent years, stainless steel wire mesh is widely used in coal, fuel, chemical, food, pharmaceutical, machinery production and other industries as a mining screening equipment.
Stainless steel wire mesh size 20 mesh - 630 mesh, there are five methods: plain weave, twill weave, plain weave, twill weave and reverse Dutch weave. The high mesh stainless steel mesh is different from the ordinary low mesh stainless steel mesh. High-gloss stainless steel wire mesh can be processed by twill weaving, but generally 600 mesh or more stainless steel wire mesh cannot be finished by twill weaving. They can only be woven from bamboo mats or contrasts. At present, the best-selling products on the Anping market are mostly used in industrial filtration, pharmaceutical, chemical and other industries.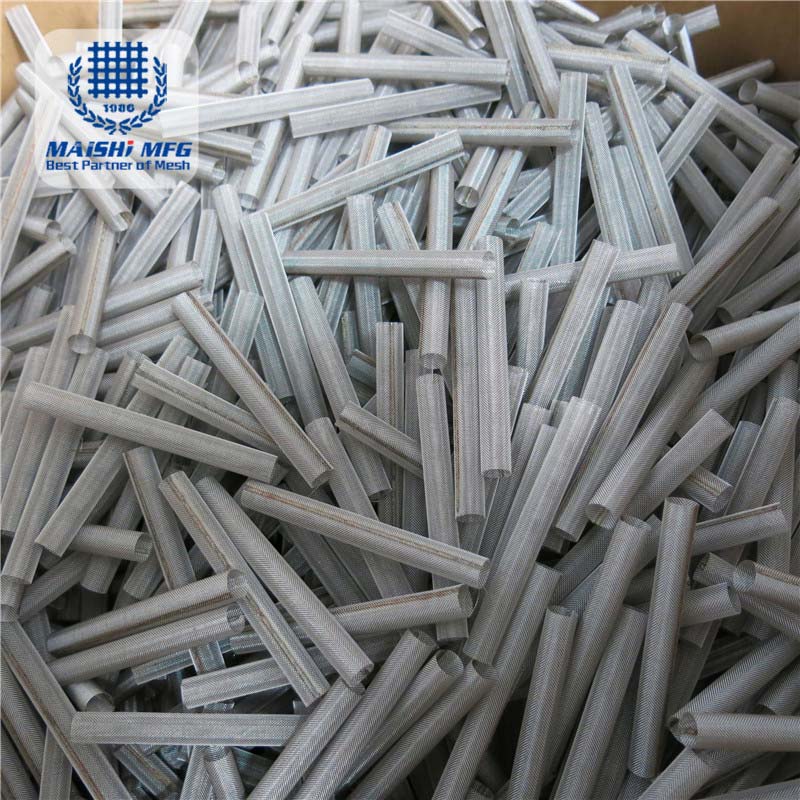 What should you watch out for when choosing a stainless steel strainer?
1. Choose the right stainless steel filter material.
Due to the variety of stainless steel filter materials, stainless steel filter materials are currently available in 201, 304, 304L, 316, 316L, etc., because each material has different characteristics, so customers should use each material according to stainless steel wire. Select the hardness, wear resistance, corrosion resistance, high temperature resistance and magnetic properties of the mesh. However, it should be noted that the materials selected should meet their own time and environment requirements.
2. Choose the right processing technology and the right size specifications.
After selecting the material, the next step is to process the stainless steel wire. In the state of the art, the processing technology of the stainless steel filter screen is divided into a stainless steel woven mesh, a stainless steel punching mesh, a stainless steel mesh, a stainless steel elastic mesh, a stainless steel etching mesh, and the like. Customers should choose the right processing technology according to their own industry characteristics. Then select the processing size and specifications of the stainless steel strainer, and select the appropriate mesh size and mesh size according to your own experiment.
Main products : Stainless Steel Wire Cloth, Stainless Steel Wire Mesh, Stainless Steel Wire Screen, Stainless Steel Filter Mesh, Ss wire mesh, 304 wire mesh, 316 wire mesh , wire cloth and so on.