Common surface treatment process for woven screen mesh
In order to improve the surface quality of the wire mesh, to facilitate the use or promote the purpose of sales, the factory often "re-processes" the surface of the
woven screen mesh
. Common processes include pulling net, flat net, washing net. details as follows:
Pulling the net refers to stretching( through a special machine-drawing machine)the mesh, which surface is bulging, and has loose edge (flank edge), due to the slenderness of the warp to make the soft mesh surface compact, tidy and solid. After stretching the mesh, the width is constant and the length is slightly increased.
The flat net is a process that flatting the mesh. Some woven mesh has bent surface(automatically rewinds after pulling open), and bent mesh side. Through using the special mechanical-flat screen machine, and matching artificially smoothed to make the mesh surface becomes soft, the mesh edge is flat, and it is not rewinded after being opened, so as to achieve a convenient use.
Washing the net refers the process that cleaning the woven screen mesh which surface with grease, rust or other contaminants that affect the surface quality or product color screen. By using a chemical-containing cleaning solution and a special cleaning machine, dryer, etc., the screen can be soaked and rinsed to remove oil and grease, remove rust or other dirt, and restore the color of the mesh. The original shape and the quality of the mesh surface are improved (to the production standard).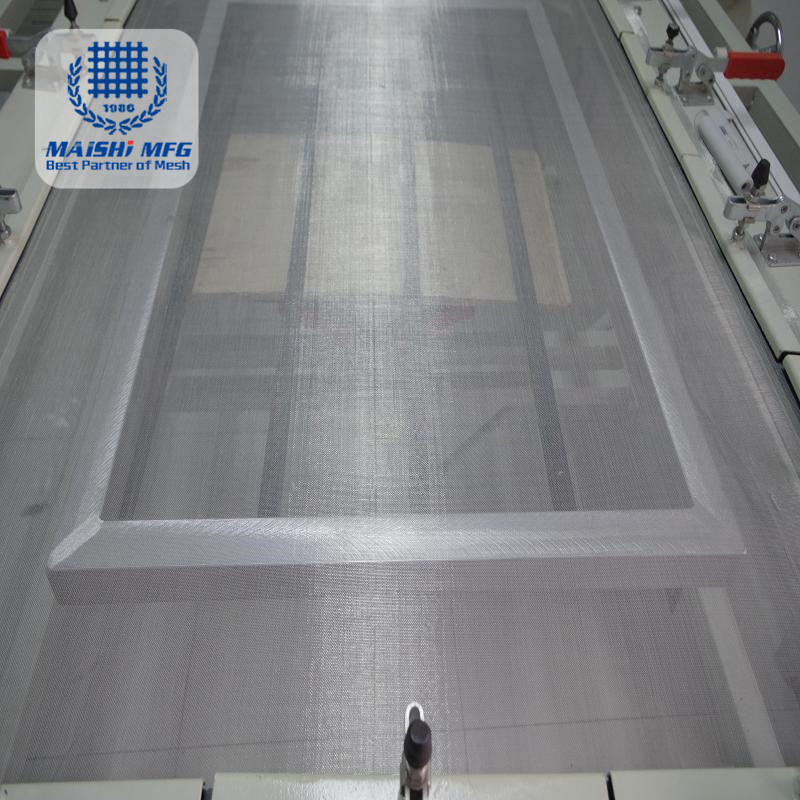 Hope this article can help you have a general understanding of the surface treatment of woven screen mesh.
Main products : Stainless Steel Wire Cloth, Stainless Steel Wire Mesh, Stainless Steel Wire Screen, Stainless Steel Filter Mesh, Ss wire mesh, 304 wire mesh, 316 wire mesh , wire cloth and so on.